Coordinate Systems and Transformation details
Jump to navigation
Jump to search
Notes:
Some components in the images on this page (providers, names, windows look, etc.) may be slightly different from those that will appear on your computer
Some application functions need to access the Internet from the application itself. If you experiment problems in any process, ask your network administrator if there is a Proxy server installed on your network. You can configure the Proxy settings through the application options
What detailed information about Coordinate Systems and Transformations can I get?
As you will see in several 'Spatial Manager™' windows, there are some links or buttons to access detailed information about a selected Coordinate System or Transformation process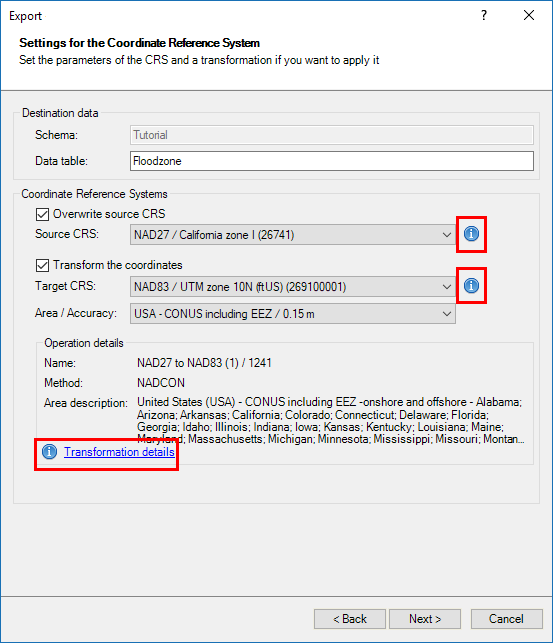 Sample links and buttons to access detailed information (Export Wizard)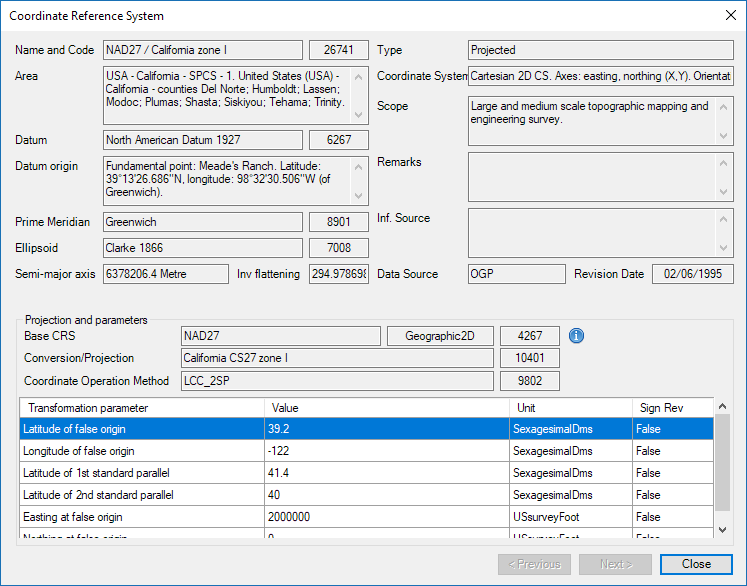 Extended CRS information:
Datum
Prime Meridian
Ellipsoid
Type
Scope
Projections and parameters
Etc.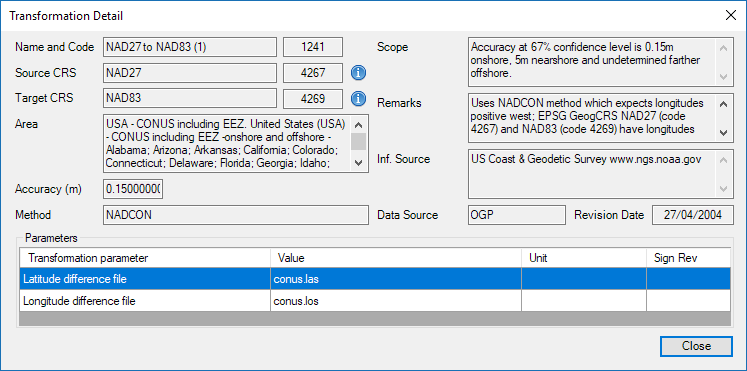 Extended Transformation information:
Accuracy
Method
Scope
Parameters
Etc.